I feel like I go through eating phases, alternating between periods of novelty and downright ruts. I'll have weeks where every dinner is a new recipe, every snack some clever concoction. And then suddenly I'll grow tired of the effort and start eating the same thing day in and day out.
Lately, however, I've had more success with striking a balance, with enjoying old favorites while also sprinkling in some newbies. Here is the visual proof.

The New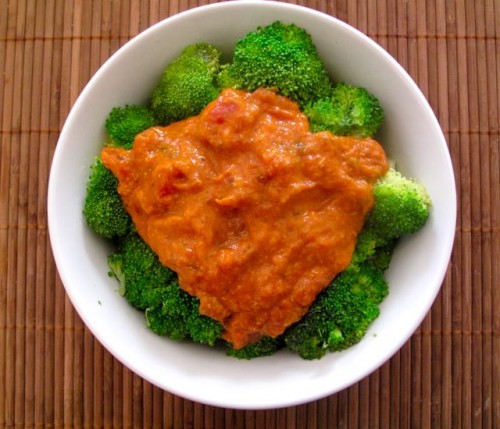 Broccoli topped with Heather's Marinutta Sauce (pasta sauce mixed with peanut butter and ground flax).
After this and the nut butter crusted parsnip fries, I'm starting to think there is nothing that doesn't go with peanut/almond butter!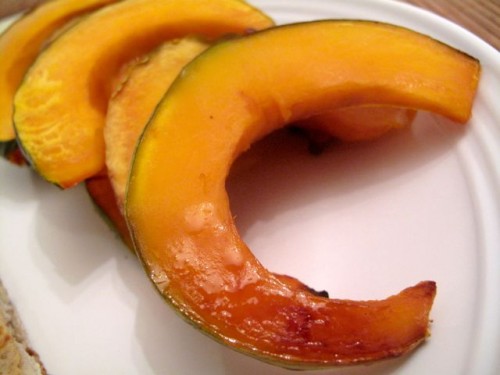 KABOCHA SQUASH!!! I've loved butternut, buttercup, and acorn squash for quite some time, but had never tried the elusive kachocha…until now!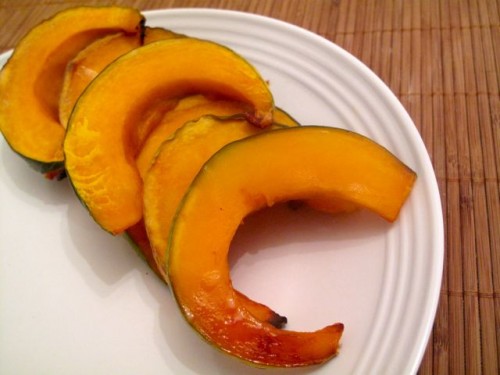 Sliced and roasted with some agave nectar, it did not disappoint!

Fruition ProBar in Cran-Raspberry. This was yummy!  The texture/consistency was similar to that of a LARABAR, except with more ingredients and fewer calories. I'd purchase again!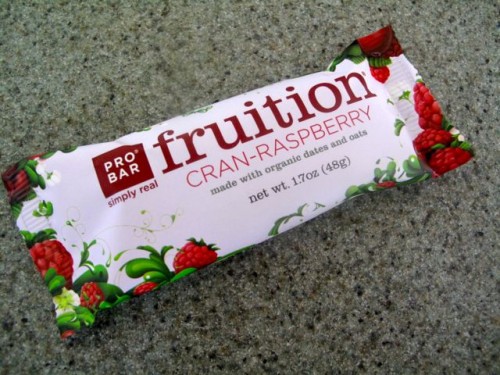 And a new (to me) cereal!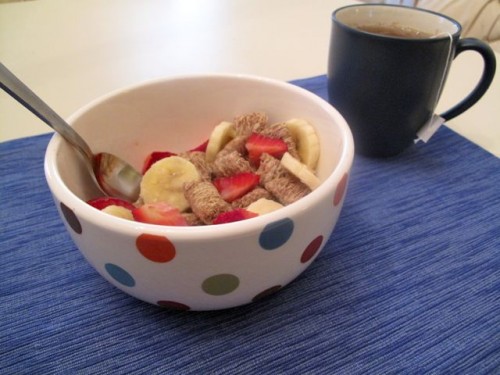 I purchased a few new cereals in the hopes of finding one that is simultaneously tasty, filling, and as natural as possible. I'd say that Kashi Autumn Wheat pretty much fits the bill. The ingredients are just wholegrain wheat, evaporated cane juice, and natural flavors, and there are only 7 grams of sugar per serving (which is actually quite low for a cold cereal!).
I ate it from a pretty bowl with banana, strawberries, and almond milk.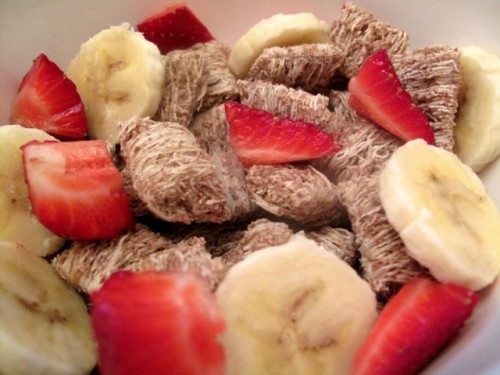 The Old
After a brief hiatus, I've brought cottage cheese back into my life.
Plopped atop strawberries and mango chunks.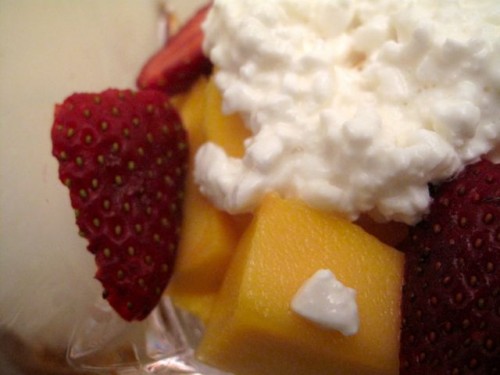 I've also reunited with the beloved Breakfast Cookie!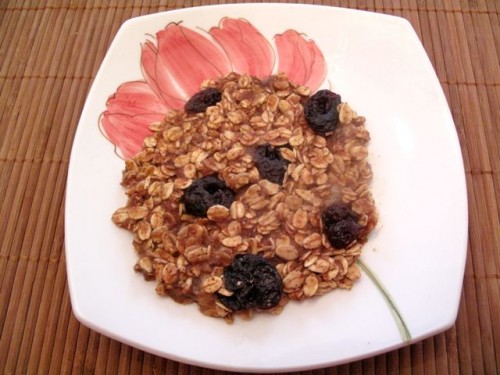 In the evening I mixed together 1/3 cup oats, 1/2 mashed banana, 1 tbsp almond butter, a small splash of almond milk, lots of cinnamon, and a couple of dried cherries. Spread it out on the plate, popped it in the fridge, and ate it up the next morning!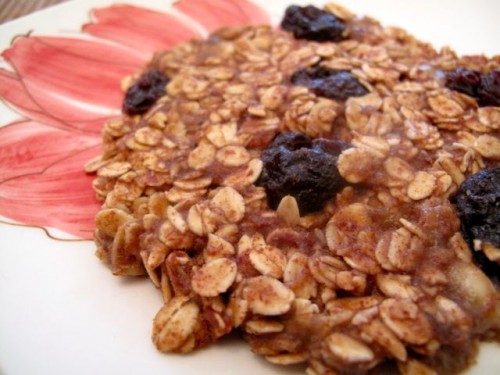 Next time I'll chop up the dried cherries…they're so good but so darn big!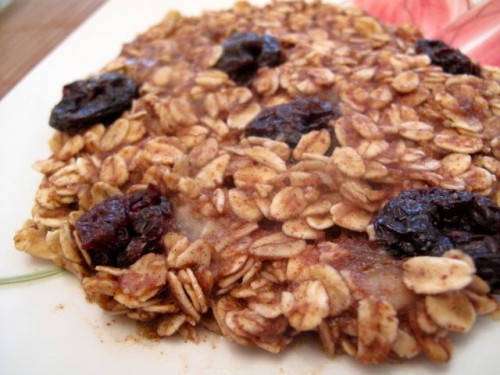 Classic snack: dried fruit (cherries again) with roasted almonds.
And a tried-and-true dessert: a chocolate VitaTop with a splash of milk and banana slices. SOOOOOO GOOD!
And finally, a lovely combination of old and new: the kitties in their NEW cat beds!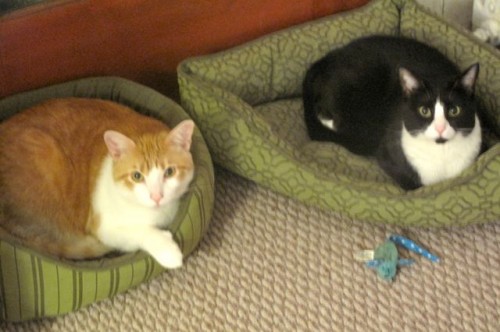 Do you go through eating phases? Ever find yourself in a food rut? What's something new you've tried recently? Or something new you're excited to try?
By