I talk a lot on this blog about how we should love ourselves for who we are on the inside rather than for what we look like on the outside. I'm constantly preaching about the importance of self-acceptance, of realizing that our lives are not judged by our clothes or our hairstyle or our weight.
But what if that's all a bunch of bologne? What if, in some ways, we really are judged by what we look like?

This question has been on my mind ever since I heard about the new book The Beauty Bias, by Deborah L. Rhode. According to this Slate review, the book outlines the many ways that people are discriminated against based on their appearance, particularly when it comes to hiring and firing in the workplace.
A few examples…
The restaurant Hooters has been accused of firing servers with excellent reviews for no reason other than being too "heavy."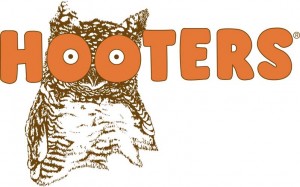 The mangers of the clothing store Abercrombie & Fitch supposedly held meetings "at which photos of its sales associates were reviewed and purged for any sign of breakouts, weight gain, or unacceptable quantities of ethnicity." WHA???

According to the Slate article, Miss Texas can gain only 2 pounds before losing her crown. (Does that mean she is subjected to random weigh-ins???)
 (Source)
Another study showed that attractive people are more likely to receive job offers, higher salaries, and better performance reviews.
So is it any surprise that many of us have these deep-rooted beliefs/fears that we're being judged by our looks?
Honestly, I'm not sure what to make of all of this. It is quite a sticky subject, and many argue that discrimination based on appearance is "unfortunate but inevitable." And of course it begs the question, what is "attractive" in the first place? There's no concrete definition; it's obviously extremely subjective, based on personal preferences, past experiences, etc. Believe it or not, I know a man who does not find supermodel Heidi Klum attractive in the least.

 (Source)
But the go-getter in me refuses to sit back and say that's just the way it is. Challenging our society's beauty bias – even though it's an extremely complicated issue –  must be possible…and I think it begins with you and me.
Because here's the thing: if we don't want others to judge us by our appearance, we need to stop judging ourselves that way. If we don't want society to be biased toward perfect figures, perfect skin, perfect hairstyles, or whatever, we can't be biased against ourselves either. Perhaps when we stop holding ourselves to an unrealistic standard, our culture will take the hint and jump on board.
Maybe that's too idealistic. Maybe you want to do something more concrete. In that case, I say another step is to boycott. If a restaurant requires its servers to fit into a mold you don't agree with, don't dine there. If a store is accused of firing its staff members for having a pimple, don't shop there. If you don't like the way a magazine portrays women's bodies or weight loss or whatever, cancel your subscription…and write a letter letting them know exactly why.
Because there's real power in first eliminating the beauty bias we have against ourselves…and then reflecting that change in mindset with our wallets.
Do you think a "beauty bias" exists in our society?
AND, if so,
Do you think it's possible to challenge that bias?
By