Welcome to Health for the Whole Self!
About Me
I'm Katie, and I'm so happy you've stopped by my little piece of Internet. I'm a part-time blogger and full-time nine-to-fiver whose passions include writing, learning to love my body just as it is, and pizza. Sometimes I'm silly, sometimes I'm serious; I tell cheesy jokes one day and contemplate the meaning of life the next, and document the full range of it here on this blog.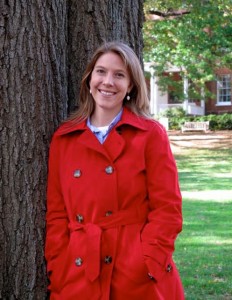 Years ago I thought that being healthy meant foregoing that piece of chocolate cake and sweating over the treadmill as much as possible, which was exactly what I did. I read nutrition labels until I went cross-eyed and ran until my legs buckled. Not surprisingly, all of that dieting deprivation and excessive exercise led to many a secret ice cream binge in front of the television. My life became defined by its cycles of dieting and bingeing, of being "good" by sticking to my diet and being "bad" by overeating emotionally. Reaching my goal weight was a dream I was always either pursuing tirelessly or denying fiercely.
Eventually I realized that I was just spinning my wheels. I became conscious of the fact that my obsessive dieting and my compulsive overeating were both ways of distracting myself from uncomfortable emotions, avoiding my true feelings, and numbing the inevitable pain and discomfort of life. So I said "no more!" and vowed to embrace all that life has to offer – the good and the bad, the ups and the downs – without relying on food or dieting.
These days I try not to judge myself by the number on the scale or the size of my jeans. I remind myself that exercise isn't about punishment, and I take pleasure in eating everything from cookies to cauliflower. I'm striving to heal my relationship with food and with my body in a way that is truly healthy, and I hope you'll join me!
When I'm not in front of my MacBook blogging about body image or last night's dinner, you can find me curled up with a novel, hiking through the woods, or just relaxing with my Hubs and our two kitties in our beloved hometown of Baltimore.
About Health for the Whole Self
As the title of my blog implies, I believe that healthy living involves taking care of our entire selves – our bodies, our minds, and our spirits. Too often we hear the word "health" and think only of food and exercise. While it's certainly important to nourish our physical bodies, living a truly healthy lifestyle involves so much more!
That's why you'll find that almost no subject is off-limits here on Health for the Whole Self. One day I might write about a new exercise routine I'm trying, while the next day I post about the importance of cultivating gratitude in our lives. One day I'll share a recipe for an easy peasy dinner idea, and the next day I'll post about my struggles with disordered eating. And the next day I'll put up some cute pictures of my cats!
Of course, some subjects do come up more than others, like Body Image and Intuitive Eating. You can click on the links across the top of the site to see all of my posts related to those topics and more.
It's a Two-Way Street
What makes blogging so cool is the way it opens the door between the writer and the reader. I'm not here to share expert advice or to tell you what to do; I'm here to share my journey and connect with you on yours. So don't be shy! You are more than welcome to share your thoughts, opinions, questions, and concerns. You can connect with me in a number of ways:
Leave a comment on a post
Send me an e-mail at katie@healthforthewholeself.com
Thanks for stopping by!