100, 2000, 180, 440, 70.
I used to be quite an expert on calorie counts. I knew the breakdowns for every single food I ate regularly, and for those I didn't I was pretty good at estimating. I kept track of them on yellow post-it notes. You could say that I was obsessed with counting calories, although I never would have admitted that.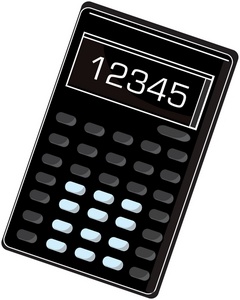 The truth is that I didn't think my calorie-counting was a problem. That is, until a friend's summer BBQ that I was invited to a few years ago. A friend's summer BBQ that I did not attend. A friend's summer BBQ that I avoided like the plague not because I had anything better to do, but because the idea of going to a party and eating unlabeled food prepared by someone else – food whose calorie counts were a complete mystery to me – absolutely terrified me.
Counting calories – or points or fat grams or whatever it may be – always seems pretty innocent at first. But for me, that innocence always quickly vanished and was replaced with obsession and dependence. When I counted calories, I had to know a food's "stats" or else I simply wouldn't – or couldn't, perhaps – eat it. My entire day would revolve around the numbers, and my self-assurance came solely from how my meals stacked up against my total calorie goal.
Lots of people say they count calories to be healthy, but in my case it was anything but. Perhaps you can relate.
The good news is that it doesn't matter how long you've been a calorie-counter – three months, a year, ten years, whatever – it's still possible to let it go. It's still possible to live a life that doesn't revolve around food labels and a nutrition calculator.
Here's how I did it.
How I Stopped Counting Calories
1. I realized that forgetting wasn't the goal.
When I first decided to stop counting calories, I thought that I could just wake up one day and…stop. As if the numbers would simply have dripped out of my brain overnight. Not surprisingly, that didn't happen.
So I think the first step is to accept that the goal is not to erase the knowledge of calorie counts from your memory. That just isn't going to happen; I won't be surprised if I go to my grave still knowing the counts for things like apples and bananas. When you obsess over something for years, your mind can't simply forget.
The better goal, then, is to reach a point where the information contained in calorie counts simply isn't important. You might know it, but you rarely think about it because it isn't meaningful; it has lost its power over you. For me, re-envisioning my intent in this way felt more realistic and helped me make progress.
2. I embraced incremental changes.
Coming off of years and years of counting calories obsessively, I really struggled to move away from it all at once. I was in the beginning stages of trusting my body, and I knew that too much too soon would create anxiety and throw me off the path. So I embraced a gradual approach; I stopped tallying up one snack, then one meal, then one full day of food, etc. Going through the stages helped me to see that not counting calories didn't mean I'd immediately blow up like a balloon.
3. I practiced mindfulness…a lot.
Mindfulness – a state of awareness of and presence with our thoughts, our actions, and ourselves – has been absolutely key to my ending my relationship with calorie counting (and it really was a relationship…a dysfunctional one). I had to be fully aware of my tallying thoughts in order to intervene and intentionally turn my attention elsewhere. That would have been nearly impossible with my brain on autopilot.
I actually started studying and practicing mindfulness before I actively worked to stop counting calories, and going in that order worked well for me. So if you're really not sure where to begin, mindfulness could be a good place. There are tons of resources out there – including exercises and practice ideas – which are extremely helpful.
Essentially, what it came down to for me was that calorie-counting was a burden, an imposition, a prison even. I didn't want to do it, but I felt like I had to. But in reality, I didn't have to. And now I don't.
Have you ever counted calories? Do you now?
42 Responses to "The Numbers Game: How I Stopped Counting Calories"