Yep, I'm officially on the Pinterest bandwagon, and have been for a few weeks. I kind of love the idea of a virtual pinboard, especially for home decor and fashion inspiration. Here are some of my recent "pins."
The perfect reading nook: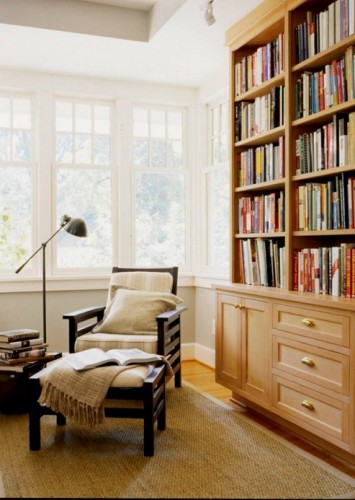 A cute, comfy outfit:
Beautiful bathroom color scheme:
And some general inspiration:
So far my experience with Pinterest has been pretty innocent, but I do recognize some of its potential downsides. Still, I'm finding the process of pinning pretty fun and relaxing!  
Do you use Pinterest? If so, I'd like to follow you!
9 Responses to "Moment of Zen: Pinterest Edition"