Sometimes I think I missed my calling. I should have been an investigative journalist, because I so enjoy finding out what really goes on behind the curtain and sharing it with all of you. The weight loss industry is a perfect place to apply this hobby, as it is literally overflowing with myths and misconceptions.
But I can't take any credit for digging up the dirt on this one. It all goes to reader Alexis, who recently sent me several articles and videos about what really goes on in the making of the television show The Biggest Loser. I admit to only having seen the show a handful of times, usually reruns that I turned off in a matter of minutes. It just rubbed me the wrong way. Now I know why.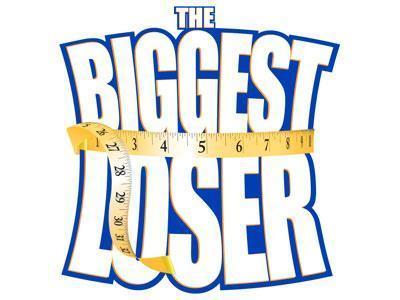 The major drops in weight you see on that show? The amazing final weigh-ins? They are definitely not due to adopting healthy habits or honoring your body. Here's what season one winner Ryan Benson said on his personal website (emphasis mine):
I wanted to win so bad that the last ten days before the final weigh-in I didn't eat one piece of solid food! If you've heard of "The Master Cleanse" that's what I did. Its basically drinking lemonade made with water, lemon juice, maple syrup, and cayenne pepper. The rules of the show said we couldn't use any weight-loss drugs, well I didn't take any drugs, I just starved myself! Twenty-four hours before the final weigh-in I stopped putting ANYTHING in my body, liquid or solid, then I started using some old high school wrestling tricks. I wore a rubber suit while jogging on the treadmill, and then spent a lot of time in the steam room. In the final 24 hours I probably dropped 10-13 lbs in just pure water weight. By the time of the final weigh-in I was peeing blood.
Was this healthy? Heck no! My wife wanted to kill me if I didn't do it to myself first. But I was in a different place, I knew winning the show could put us in a better place financially and I was willing to do some crazy stuff. All this torture I put myself through has had no lasting effects on me (that I know of) and at the time it was sort of a fun adventure for me – but I am sure it reeked havoc on my system.
In the five days after the show was over I gained about 32 lbs. Not from eating, just from getting my system back to normal (mostly re-hydrating myself). So in five days I was back up to 240 – crazy!
Crazy indeed. Season three contestant Kai Hibbard shared similar information on her blog:
I dehydrated off 19 pounds in the last two weeks before the BIG weigh in. I stopped eating solid food after eating only protein and asparagus (a diuretic) then I had two colonics and spent the night before the weigh in and out of a sauna. there really was no "diet" the day of the weigh in, we weigh in as dehydrated as possible on empty stomachs after 2 hour workouts in the morning.
I actually put on about 31 pounds in two weeks. After my body had a chance to stabilize I spent all last year hovering between 159 and 175, I fight everyday to find some stability.
Of course none of this really surprises me. I understand that "reality" television shows are nothing close to reality, and that the producers don't care if they trick people so long as they bring in the moula.
Unfortunately, though, not everyone realizes this. Not everyone understands that that kind of weight loss isn't just difficult, it's dangerous. Many people don't see that the biggest loser is losing more than just weight; he/she is also losing an opportunity to be truly healthy, which doesn't involve peeing blood or master cleanses or living off asparagus.
But now you know. And that's what investigative journalism is all about.
Are you familiar with The Biggest Loser? What do you think of it? Are you at all surprised by what the contestants really do to lose weight?
57 Responses to "The Truth About The Biggest Loser"