I somehow manage to come across the strangest stuff on the Internet. Take, for example, this totally random post wondering what it'd be like if the cast of Friends were all cats. I busted out laughing when I saw it!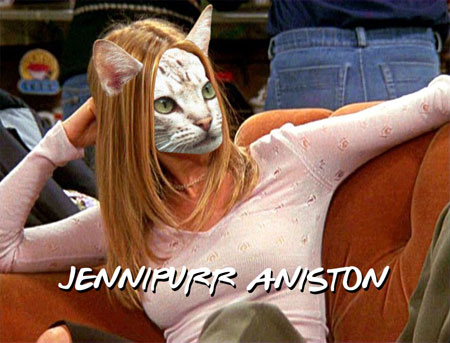 You can see the whole cast here!
Seriously, how do I find this stuff???
Were you a fan of the show Friends? Who was your favorite Friend? I always had a soft spot for Chandler!
5 Responses to "Moment of Zen: Friends Edition"