If you came here today hoping for a Mexican recipe, I apologize.
Because while everyone else is celebrating Cinco de Mayo, I'm busy celebrating a canoe trip.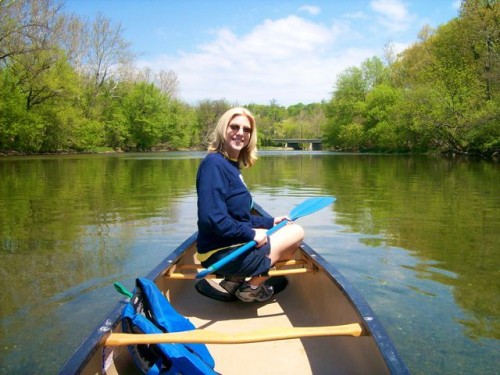 I took this canoe trip four years ago today with my boyfriend Dave.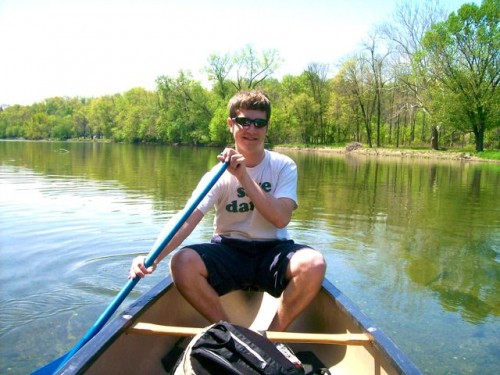 Midway through paddling our way down the river, we stopped along the bank to enjoy a picnic lunch. But before I could take a bite of my peanut butter sandwich, Dave gave me a present: this Willow Tree angel. I collect them, and I had mentioned before that I wanted to get my first "couple" one when I got married.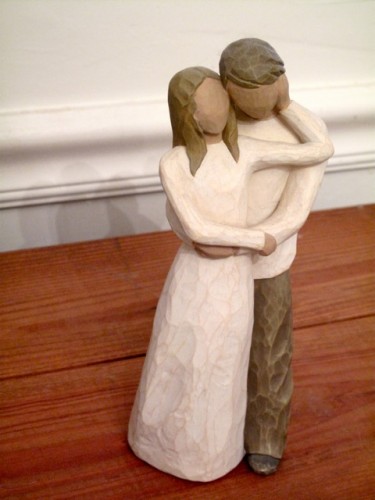 When he gave it to me, I said something along the lines of, "What a sweet gift! But you know, this is the one I said I wanted to get when I got married."
"I know," Dave said, as he pulled out the most beautiful ring I had ever seen in my life. That's when he asked me to spend the rest of my life with him, and of course I said yes. Best decision of my life thus far.
But the best part of our engagement story is this. In college I worked as a tour guide, and during Open House events we wore special shirts so that visitors would know we were the ones who could answer their questions. Without any knowledge of what was going to happen that day, that's the shirt I chose to wear on the canoe trip with Dave.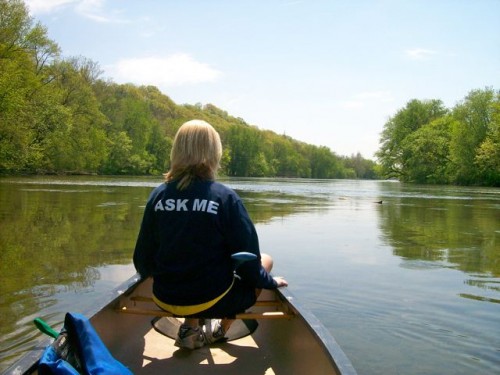 Yep, the day we got engaged I was wearing a shirt that said "Ask Me." That's fate right there, folks!
And the ring? Perfect. I mean, perfect. It's exactly what I would have picked out for myself. I've worn it every day for the past four years and I still love looking down and seeing it on my finger. I don't care how cheesy that sounds!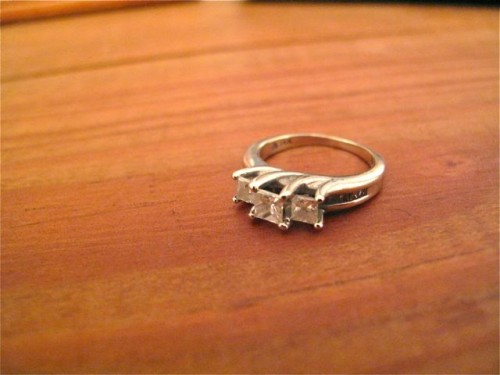 I've always especially loved the unique way the stones are set.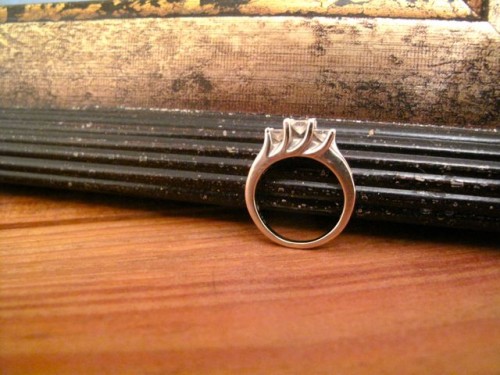 While I certainly enjoy a good Cinco de Mayo celebration, I love celebrating the anniversary of my engagement even more. Dave, I couldn't have asked for a better partner in this crazy little thing called life. I love you!
Now I'm feeling all romantic. Tell me a good engagement story, either your own or someone else's!
42 Responses to "On This Day, Four Years Ago…"