Today I turn 26 years old. Yep, that means my birthday is the day after my husband's. Fun!
All the birthday talk has me thinking more generally about birth and re-birth, and I love the idea of taking it a little less literally…
According to my mom and my birth certificate, I was born on April 18, 1985 at something like 5:43 a.m.
But I think it could be argued that this birthday is merely one of many days I have experienced birth and re-birth.
What about my birthday in the spring of 1993, when I formally declared myself a child of God?
Or the spring of 2007, when – as a mature adult - I fully realized I actually am a child of God?
I was definitely born in the summer of 2008, when I re-made my life as a joint one with my husband.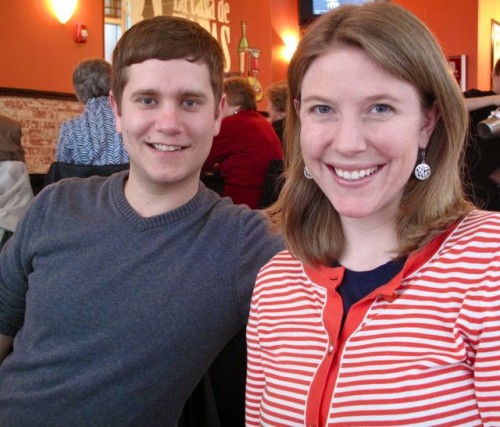 And I was born again shortly after that, when I woke up to the possibility of a life without dieting.
It could be argued that I was born the day, around age 2, that I fully recognized my own reflection in the mirror. Or maybe my birthday is the day, around age 22, that I stopped fighting what I saw there.
And we can't forget the day I started listening to my own voice and following my own dreams instead of someone else's. There was lots of birth going on that day.
The way I see it, every day is a chance for a new birth in our lives – a chance for reinvention, discovery, and growth. We are awakened anew day by day, minute by minute, moment by moment.
So when I blow out the candles on my birthday cake, it is not merely a celebration of the fact that my physical body emerged from my mom's on April 18, 1985. It's also a celebration of the hundreds of times I've been born and re-born since that time.
Yes, today is my birthday. But you know what? Tomorrow could be too.
When is one of your many "birthdays"?
26 Responses to "When Is My Birthday?"