As I've mentioned on this blog before, I'm generally not a big fan of keeping secrets. (Surprise parties don't count!)
Have you ever heard the phrase "you're only as sick as your secrets"? That's certainly been the case in my experience. In fact, I've often found that the act of keeping a secret is more painful than the secret itself.
(Source)
That's not to say that sharing a secret is easy; it can be extremely difficult, especially if it's been kept hidden for a long time. But at least for me, the relief of sharing has always outweighed the discomfort. It's opened the door for healing, for moving forward.
Sharing a secret robs it of its power over us.
I'm not suggesting we all start plastering our deepest secrets across our foreheads. Of course we have the right to be selective about the people with whom we share. Maybe it's only our spouse or partner. Maybe it's only our closest family members. Or maybe we choose to share our secret anonymously with a community of strangers.
_________________________________________________________________________________________
A friend in college was the first person to introduce me to PostSecret, a community art project through which people anonymously mail their deepest secrets displayed on a homemade post card. These cards are then displayed on the PostSecret website, in an exhibit, or in a book collection.
The founder of PostSecret, Frank Warren, has said the only stipulations are that the secrets be totally honest and totally unshared up to the point of mailing them in. According to Wikipedia, "The secrets are meant to be empowering both to the author and to those who read it. Frank Warren claims that the postcards are inspirational to those who read them, have healing powers for those who write them, give hope to people who identify with a stranger's secret, and create an anonymous community of acceptance."
Here's a selection of PostSecret post cards I grabbed from the Archives. (Note: If you go to check out others, be forewarned that some can be triggering for different issues.)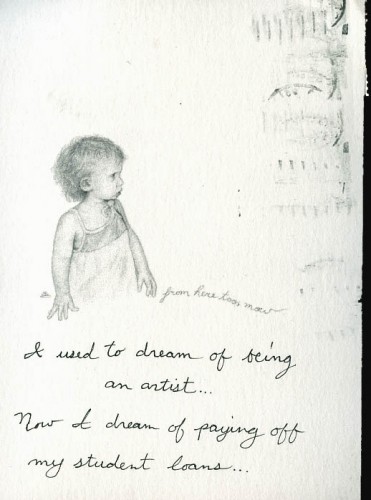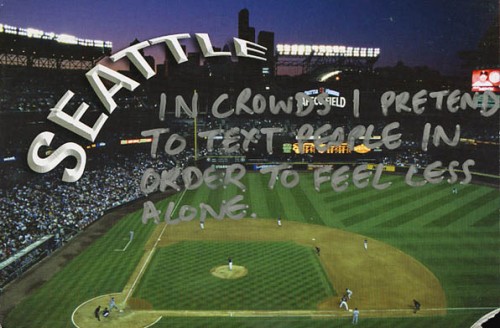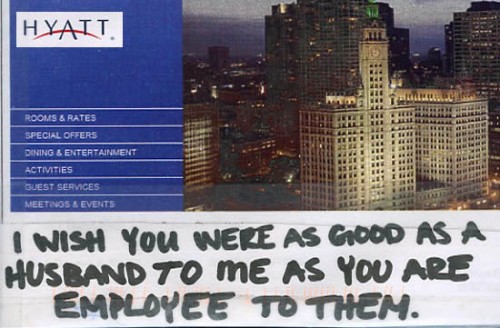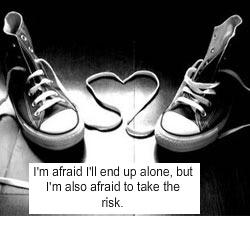 Kind of heartbreaking, right? And yet so many of us can identify in one way or another.
I fully support the concept behind PostSecret because I truly believe that just getting a secret out – somewhere – can be amazingly cathartic. It begins the process of breaking down the shame and the suffering that build up over the life of a secret.
But it can't end with an anonymous post card. Something like PostSecret is a great place to start, but it isn't the finish line. Because no matter what someone's secret is – no matter how bad it seems or how painful it feels – we all deserve to connect with other people (and with our God) for compassion and support.
Of course, not all of the secrets are so deep and dramatic. I once heard an interview with Frank Warren in which he shared that the most common secret he sees is about peeing in the shower. Go figure.

Have you heard of PostSecret before? What do you think of the project?
AND/OR
Have you ever let go of a big secret in your life? How did it feel? Of course, only share the details you're comfortable with.
18 Responses to "On Keeping Secrets"