I've talked ad nauseum on this blog about how I got a whole lot healthier when I stopped being so darn hard on myself. Finally there is scientific research to validate my experience.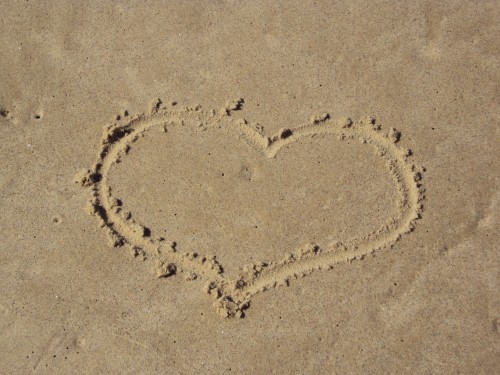 (Source)
On my post "Are You Ready for Intuitive Eating?" (one of my most popular posts to date!), a very helpful reader directed me to this New York Times article on self-compassion. It points out that the people who are the most kind and supportive of others are often the hardest on themselves. Does that ring a bell for anyone else?
Turns out we can reap major rewards just by going a bit easier on ourselves. According to the article:
"The research suggests that giving ourselves a break and accepting our imperfections may be the first step toward better health. People who score high on tests of self-compassion have less depression and anxiety, and tend to be happier and more optimistic. Preliminary data suggest that self-compassion can even influence how much we eat and may help some people lose weight."
In my experience, this has been key to learning to eat intuitively and healing my relationship with food and my body. We're taught that if we show ourselves compassion and acceptance, we'll become lazy and self-indulgent and unmotivated. And yet that's not how it usually plays out. As Dr. Kristin Neff, a professor of human development at the University of Texas at Autin, points outs:
"Self-compassion is really conducive to motivation. The reason you don't let your children eat five big tubs of ice cream is because you care about them. With self-compassion, if you care about yourself, you do what's healthy for you rather than what's harmful to you."
Wise words, my friends. Wise words.
So if you're knee deep in frustration over your attempts to change – to eat healthier, to move your body more, to be more adventurous, to let go of insecurity, whatever it may be – the problem may be that you're too focused on feeling negative about your own self-discipline or will-power. The key very well may be to let go of that negativity and start showing yourself the kindness and compassion you show to others.
Now you don't have to take my word for it. You can take Science's word for it.

I'll be blunt: Are you too darn hard on yourself sometimes?
*Check out this website for more information on Dr. Neff's work on self-compassion, including a questionnaire to determine your self-compassion level.
29 Responses to "Surprise! Being Nice to Yourself Really Works!"