Happy St. Patty's Day!!!
Unfortunately I'm not making any truly authentic Irish food today, as tonight I will be attending the Chris Tomlin concert in Baltimore!!! But I'm still celebrating by eating something green.
This Avocado Herb Dip is super yummy! It capitalizes on the natural creaminess of a ripe avocado.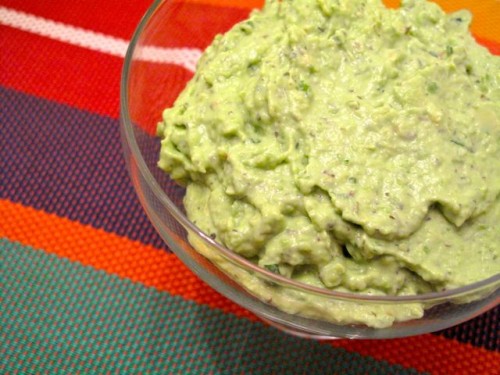 It's made with a mix of avocado, mayo, plain Greek yogurt, herbs, and lemon juice. I just mashed it with a potato masher to keep the consistency a bit chunky, but you could puree it in a blender or food processor to make it really smooth.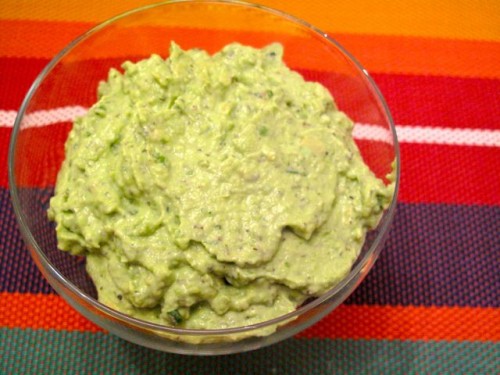 Of course the resident Irishman had to give it a try!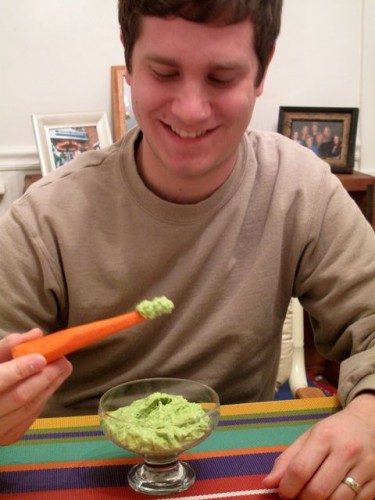 CRUNCH!
The dip is also great with tortilla chips, of course. It's a nice alternative to traditional guacamole.
Avocado Herb Dip
adapted from Weelicious
Yields 1/2 cup
Ingredients
1 ripe avocado, peeled and pitted
2 tbsp mayo
2 tbsp plain Greek yogurt
2 tbsp mixed herbs (I used dill, chives, and marjoram, but you really could throw in anything you like!)
1.5 tsp lemon juice
salt to taste
1. Mash all of the ingredients together using a potato masher, or puree in a food processor or blender until smooth.
2. Add salt to taste. Serve with raw veggies or tortilla chips.
What's your favorite green food?
20 Responses to "Avocado Herb Dip"