*Warning: Some photos NSFW.
I recently came across a comparison of the following two Sports Illustrated covers. Notice a difference?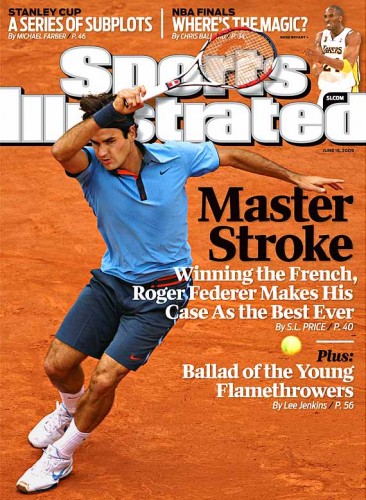 (Source)
(Source)
I probably don't need to say anything else, huh? But I will anyway. Notice how Roger Federer is portrayed first and foremost as a tennis player, naturally.  Anna Kournikova, on the other hand, is portrayed first and foremost as a sexual woman.
This got me thinking: do magazine covers, advertisements, and other media images usually portray female athletes as athletic or as sexual? Which aspect is usually emphasized?
Not surprisingly, I did a search and came up with a lot of ads and covers like these: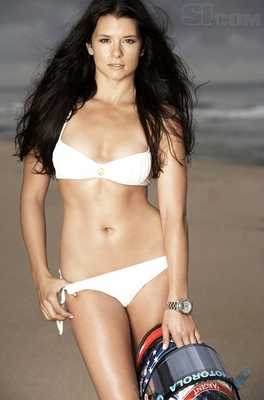 (Source)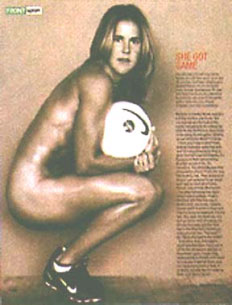 (Source)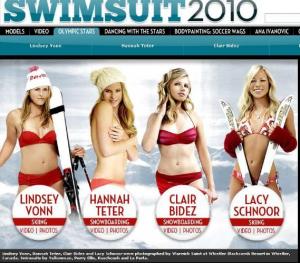 (Source)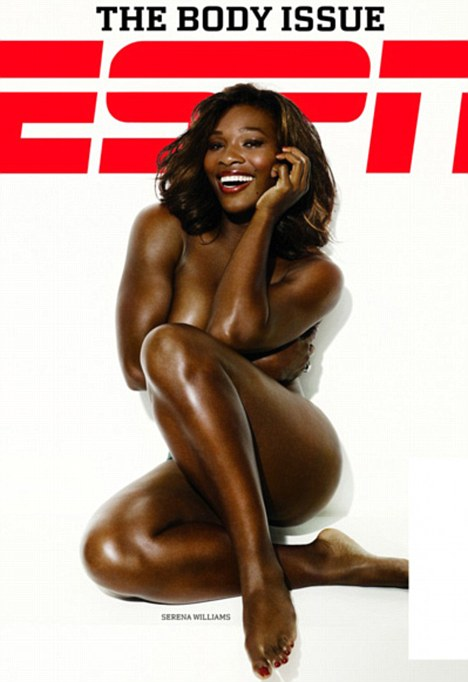 (Source)
Apparently this is how the Florida State University website portrays its female basketball team:

(Source)
Now, I'm not saying that because they're athletes, these women aren't also beautiful and sexual. I'm just tired of only seeing them portrayed in a sexualized manner. The truth is that their bodies are amazing – hello, Serena Williams! – and they have absolutely incredible athletic capabilities. That is what I want to see more of, that is what I want to celebrate. Not what they look like in a bikini or how good they are at doing the standard "come hither" look. They're athletes, so I'd like to see them portrayed engaging in their sport – that shouldn't be too difficult!
To me, it boils down to this: if we want to teach girls that women are valuable for more than just their sexuality, then we need to start celebrating women for more than just their sexuality!
Of course, it isn't all bad. Here are some more positive portrays of female athletes, bodies included!
(Source)
Sure, this one plays on the whole "sexualized female athlete" theme, but it's funny because it's acknolwedging that trend.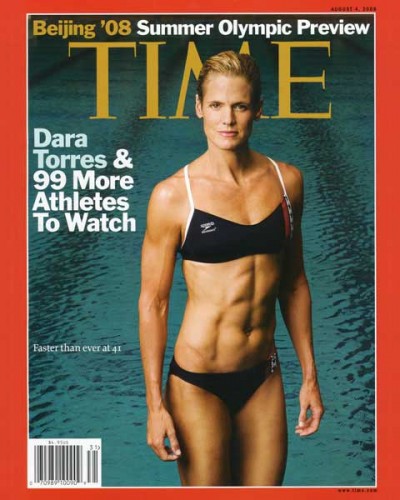 (Source)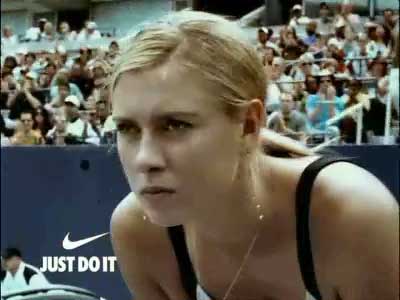 (Source)
Game face!
(Source)
(Source)
I know I'm not breaking new ground here. I know that many women, regardless of their profession, have trouble being taken seriously as more than anything but a sex object. And I want to change that.
But here's the thing. As I've been thinking about this topic, I've realized that I'm part of the problem. Because besides the Olympics, I don't watch any women's sports. I don't. Granted, I don't watch many sports in general, but the ones I do are men's. Because those are the ones talked about around the water cooler at work. Those are the ones broadcast on national television. Those are the ones that are hard to ignore. So yeah, I might have to make a little effort to watch women's sports; that doesn't mean I shouldn't do it.
Basically, I've realized that if I want female athletes to be taken seriously in our society, then I as an individual need to start taking them more seriously. I need to start giving them the attention I feel they deserve. If I want to change the world, I've got to start with me.
What do you think of the way female athletes are portrayed in the media?
Do you watch any women's sports?
37 Responses to "Media Portrayals of Female Athletes"