Has this week been draining for anybody else? I am so thankful it's finally Friday; I feel like I've been sucking in air all week and today I can finally exhale!
So in the spirit of exhaling/relaxing/keeping it all in perspective, today I present to you a photo montage of the crazy creatures who make me smile every single day of the week: Domino and Hamilton.

Because, honestly, how can you not smile when you stumble upon them in the oddest of places? Say, in the sink.
Or in the laundry basket.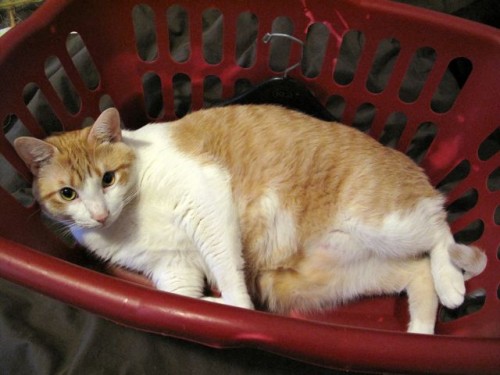 Or in a random box.
They're awfully cute when they're searching for warmth, in a blanket…
…or on top of the radiator.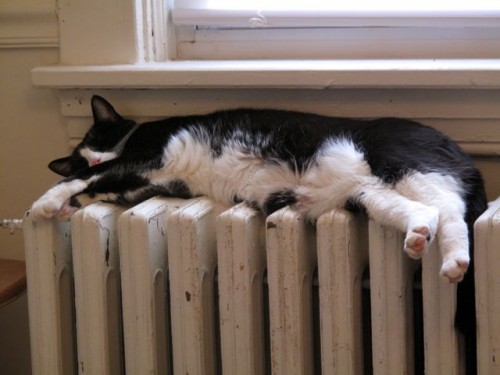 I always think cats look especially silly when they sit in such a way that they appear to have no legs.
Or when they're just being goofballs on their backs!
But for all their silliness, they really are great cuddlers…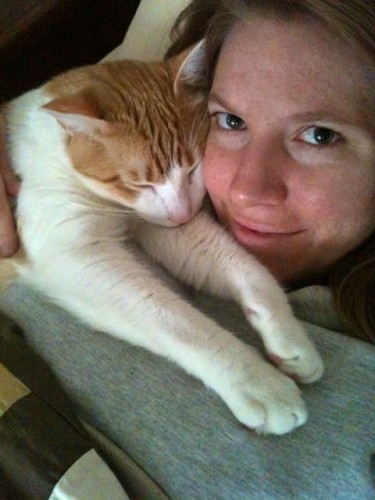 Is it any wonder that these faces melt my heart?
How has your week been? Anyone else feeling a bit drained?
AND
Tell me about your furry friends!
36 Responses to "Friday Feline Follies"