Have you heard about the latest fast food scandal?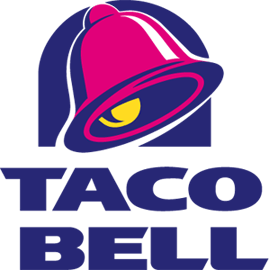 Taco Bell is being sued for false advertising. Apparently some lawyers did some testing, and the "seasoned beef" in many of the fast food chain's products isn't really beef at all, or at least not entirely; the results indicate that less than 35% of the meat mixture is actually "beef." According to the lawyers, the existence of so many binders and fillers means that the product doesn't even meet the U.S. Department of Agriculture's minimum requirements for a product to be labeled as "beef." (Kind of sad that the government needs to define what is and is not food, huh?)
So what are those binders and fillers? Apparently water, wheat oats, soy lecithin, maltodrextrin, anti-dusting agent and modified corn starch – yummy!

Of course, Taco Bell claims that the lawyers "got their facts wrong" and that the allegations are unfounded. Maybe, but I wouldn't bet on it because 1) it makes sense that they would use lots of fillers in order to cut costs and increase profits, and 2) the lawyers aren't even asking for money, just that "Taco Bell be honest in its advertising." (I realize that act of kindness is mostly marketing for the law firm, but still!)
I'm always torn over stuff like this, and here's why. In order for me to prevent an episode of overeating, it's important that I incorporate all foods into my diet, so that no food is labeled "off-limits." That might even mean fast food every now and then, and I know it isn't going to kill me. But on the other hand, I find this particular situation downright gross.  I know for a fact that my body feels better when I feed it actual meat rather than a "meat product."
And that's the beauty of Intuitive Eating. There's no plan that forces me to eat something or to avoid something completely. There's no rule that says I can't go to Taco Bell, but there's also no rule that says I have to. The power to decide what goes into my body is completely mine.
Have you heard of the Taco Bell lawsuit? What do you think about it?
43 Responses to "File This Under GROSS: Taco Bell's "Seasoned Beef""