Confession: I'm not what you'd call a "crafty" person.
I don't think the word "artistic" has ever been used to describe me. When I was twelve, for reasons beyond my comprehension, I attended a five-day summer art camp; it was there I learned that my version of hell on earth involves glue guns and oil pastels.
Nevertheless, every now and then I engage in some kind of artistic project as a therapeutic experiment. I create things that I hope will give me an added boost of inspiration or encouragement in the exact moment I need it.
My latest creative endeavor: this 2011 inspirational calender.
I originally intended my "Live Life to the Fullest" calendar to be a private source of inspiration. But then I showed it to a friend, who asked if she could purchase one for herself and another to give as a gift. In that moment it occurred to me that some of you may also be interested in giving or receiving this calendar.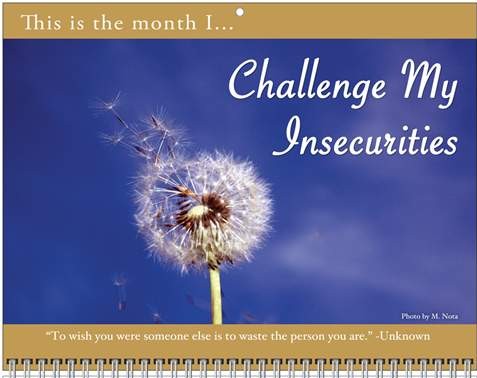 Each month highlights one major message or theme. September, as shown above, is the month I hope to challenge my insecurities. This message is further emphasized by a motivational quotation at the bottom.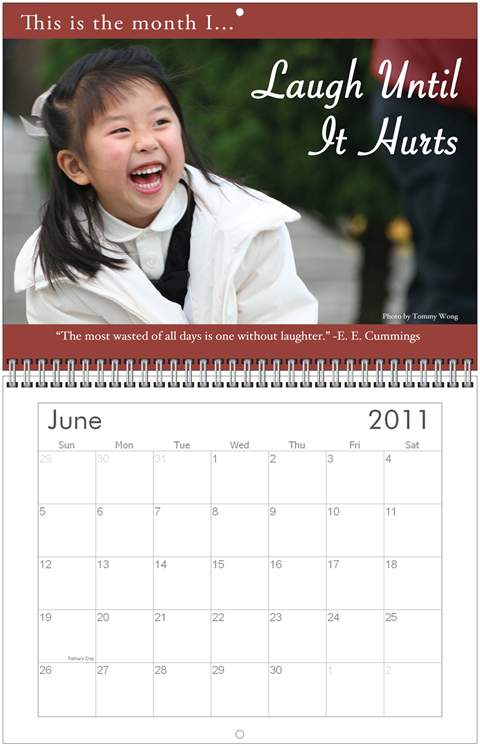 Even though this project didn't require painting or pottery skills, to me it is still a representation of my creativity. It's something I made through a combination of my hands, my ideas, and my heart, and I'm very excited to share it with you!
My "Live Life to the Fullest" calendar can be purchased for $16, which includes shipping.
I thank you for sharing in my little artistic endeavor!

5 Responses to ""Live Life to the Fullest" 2011 Inspirational Calendar"