Have you gotten your 2011 calendar yet?
The lovely Abri from Absolutely Ridiculous tagged me last week in one of those "get to know you" games, and I felt like this weekend was just begging for a totally random yet totally fun post like this one.

Here are my answers to her questions.
1. What's your favorite thing about winter and why?
SCARVES! I love, love, love wearing scarves. They're such a practical fashion accessory!
Also, homemade cookies. Every year my mom makes the peanut butter ones with a Hershey's kiss in the middle, also known as Cookies from Heaven.

2. Where would your dream vacation be?
I actually dedicated an entire post to all of the places I want to visit, but if I had to pick just one, it would probably be Ireland. For the scenery. And the accents. And the Shepherd's Pie. NOT for the Guinness – YUCK!
3. If you had to eat one type of food (Mexican, Italian, Chinese) for 6 months what would it be?
What??? For all three meals??? But variety is the spice of life!

If my life depended on it, I'd probably pick Mexican. Guacamole lights up my life.

4. What is something you would happily do again?
Have a wedding day cake fight with Dave. The dry cleaner charged us an extra $50 to clean my dress because of the stuck-on pieces of icing…best $50 I've ever spent.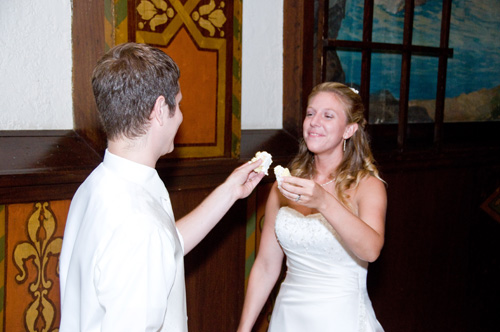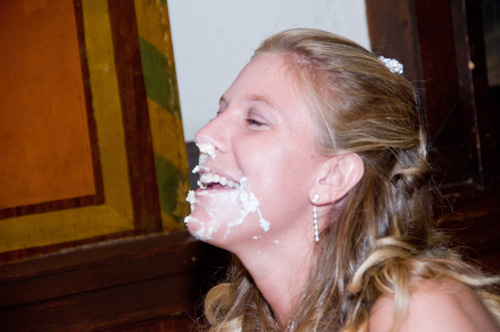 5. Why did you start blogging?
I was no stranger to the writing process, but most of the time my thoughts and ideas just went into a blank Word document, never to be opened again. Blogging was so attractive because it transformed my writing from a solitary activity to a communal experience. I was attracted to the immediacy of expressing my thoughts and, two seconds later, hitting "Publish." I was drawn to the interaction – the instant dialogue – that is unique to blogging. I was desperate to reach beyond my laptop and connect, and this is still what I love most about writing Health for the Whole Self.
I also felt like the environment was ripe for a "healthy living blog" that went beyond oatmeal and marathon-training. The message of whole-self health – physical, mental, emotional, and spiritual – appeared to be missing from the conversation, even though people seemed to want to talk about it. Fortunately, I think this is changing; it seems to me like many more people are beginning to embrace a comprehensive definition of health.
Finally, I was sick of the way food and weight struggles were being portrayed in our society. I felt like disordered eating was either completely normalized – that's just the way woman are – or completely ignored, creating an environment of embarrassment and shame. I decided to challenge that atmosphere of shame by exposing myself, by taking my private story and making it public. Turns out, a whole lot of people have very similar stories and struggles, and together we're discovering an alternative vision for what our lives can be. Together we're figuring out what living life to the fullest really looks like.
6. What can turn your bad day into a good day?
Depends on the day. Some days it's shaking my booty, some days it's taking a nap. Some days it's connecting with friends, some days it's embracing a little solitude. Some days it's a good laugh, some days it's a good cry.
I guess it's really about being where I am…wherever that may be.
Oh, and the sight of these fur balls, of course.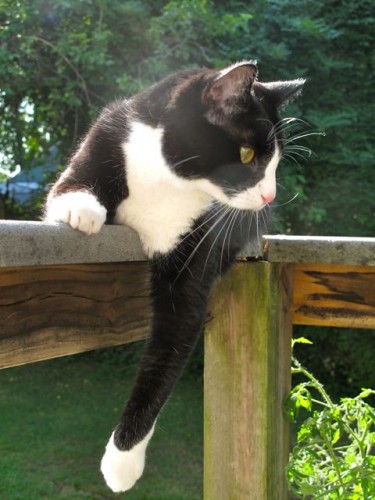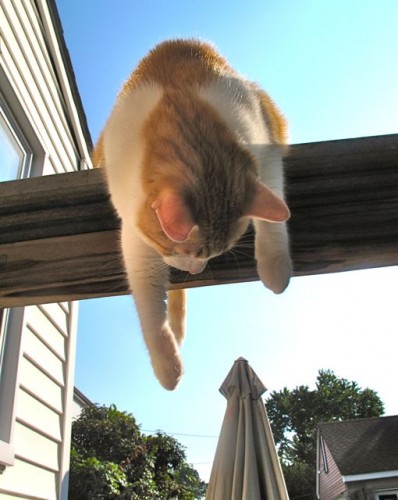 How would you answer one (or more!) of these six questions?
17 Responses to "Six Random Questions"