October is a pretty awesome month. I mean, there are pumpkins…
(Source)
And babies in funny costumes…
(Source)
And, of course, Fat Talk Free Week!
Fat Talk Free Week, which this year runs from October 18-22, is a chance for us to spread the word about how much damage our society's "thin ideal" can really do. It's an opportunity for us to reject the hurtful, negative langauge that has unfortunately become second nature to too many women. It's a moment for us to look critically at the obsession with weight and size and say, No more.
Fat Talk Free Week means that phrases like "thunder thighs" and "jello arms" are off the table. It means that I won't call myself a whale or an elephant or any other large animal that I most certainly do not resemble. It means no pinching my mid-section and wailing about how fat I am. No, no, no.
But those are rather obvious examples; we can all agree that that kind of negative self-talk needs to go. The tricky thing about Fat Talk, however, is that sometimes it's clothed in disguise. So I'd like to take a moment to unveil the truth about this unfortunate phenomenon.
Three Lesser-Known Facts about Fat Talk
1. It can be camouflaged as a compliment.
You know what I'm talking about. The old "You look great! Have you lost weight?" I truly believe that people who say this mean no harm; they usually have the best intentions. But when you tell someone they look great and immediately follow it up with a question about their weight, there is a definite implication there: losing weight = looking better. Good intentions or not, we've got to challenge that assumption.
2. It can be directed at others.
Most of the time we discuss Fat Talk in relation to the things we tell ourselves – that we're too fat to do this or wear that, that we're failures because we lack will power around cookies, that things would get better if we could just lose 5 pounds. But unfortunately Fat Talk can also be directed at other people, which is equally unacceptable.
"She's too big to wear that kind of top."
"She doesn't have the body for that bathing suit."
"Maybe if she'd lay off the Cheetos just a little bit…"
Even though it's directed at someone else, it's still Fat Talk. And just plain cruel. (I'm containing myself here; I have zero patience for those kinds of comments.

)
3. It hurts everyone.
Similarly, it's important to remember that when you make negative comments about yourself, you're not just hurting yourself; others are affected too.
Here's my personal example. Someone close to me – who happens to be naturally very skinny – has a tendency to complain about how fat she is. Even though she's directing the comments at herself, not at me, she is quite obviously smaller than I am. So if she thinks she's fat, then – by logical extension – she thinks I too am fat. Fatter, even.
The point is this: don't just stop Fat Talking for yourself. Stop Fat Talking for people around you too. You just never know who's going to hear those words and be affected by them on a level you never intended. We're all better off when the words that escape our lips are positive and encouraging.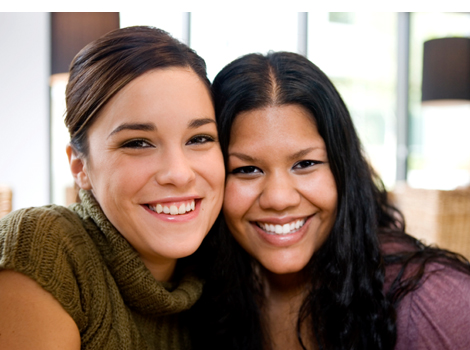 (Source)
Please join me in this effort by spreading the word and by pledging to work on building yourself up instead of tearing yourself down. The time to put an end to Fat Talk is NOW.
Have you ever been the victim of Fat Talk? Either by engaging in it yourself, or by hearing it from other people?
How can you help put a stop to it?
33 Responses to "Three Lesser-Known Facts about Fat Talk"