I have the utmost respect for couples who, for whatever reason, have to spend significant chunks of time apart. I just couldn't bear it; Dave was in California for work for the past seven days and it was pure torture!
At least the absence made our hearts grow fonder. I think the only other time I was this excited to kiss him was on our wedding day!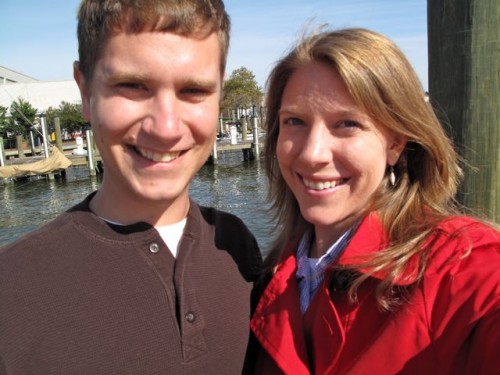 (FYI: I'm absolutely loving my new red trench coat. It's such a fun POP of color!)
Even though he was on the West Coast to attend a work conference, he still had plenty of free time to explore. Forgive me, as I shall now share with you an onslaught of photos he took on his adventures. He sent me a few of these each day, just to make sure I was super jealous of him. It worked!

(For those of you familiar with CA, you'll see that he was in both San Francisco and Monterey.)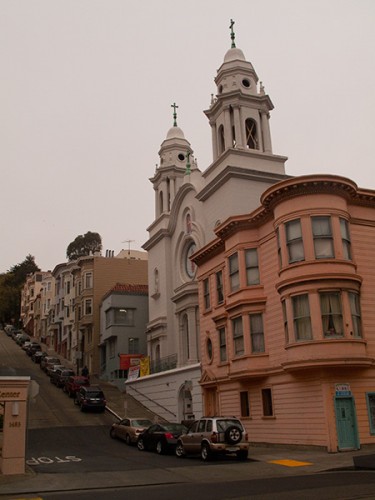 The next one's for the literary and history buffs! That antique car drove up at just the right moment, so Dave could get the perfect shot to transport us back to the 1950s.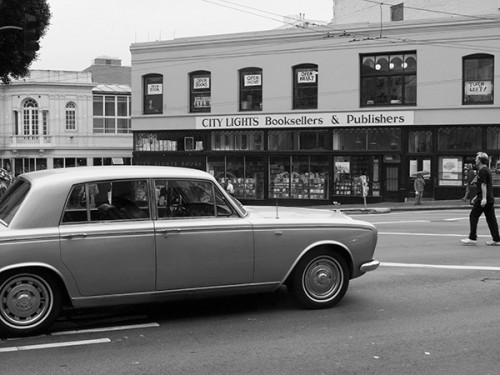 He took in some breathtaking views.
Wish you were here!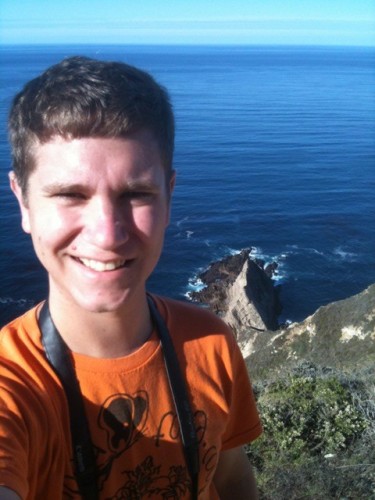 He also saw lots of interesting creatures, both underwater…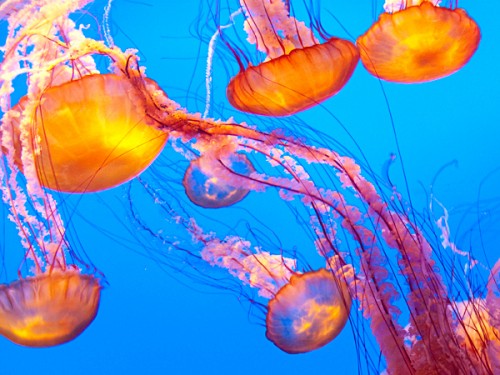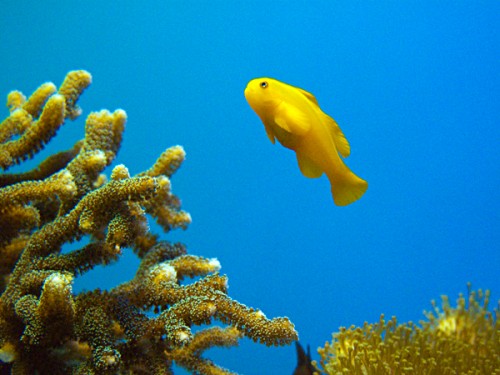 …and above!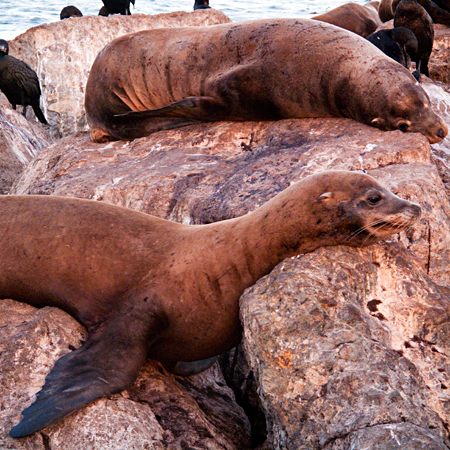 The text accompanying the photo below read: Being away from you makes me crabby.

I'm very glad Dave got to see the Pacific, but next time I am soooo going with him!!!
Ever been to California? Or anywhere else along the West Coast? Favorite place there?
AND
Have you ever had to be away from your significant other for a big chunk of time?

25 Responses to "Reunited and It Feels So Good!"