If you are a regular reader or blogger within the healthy living community, you've certainly read or heard about the controversial Marie Claire article. If for some reason you haven't, I'll sum it up for you: basically, journalist Katie Drummond accuses some of the most popular bloggers in this niche of having and promoting disordered eating tendencies, all under the guise of "healthy living."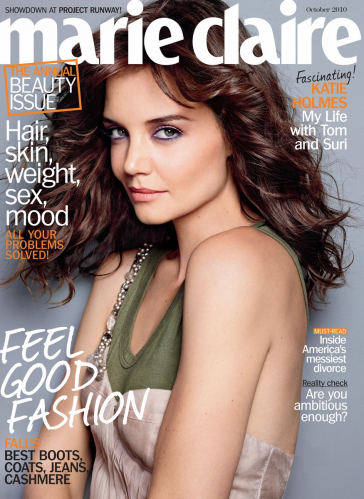 Today the community was a whirlwind of activity, debating the article's arguments, its credibility, and its motivations. Much of what I would say has already been said, but there are two points that I would like to add/emphasize.
1. Too much shame, not enough compassion.

Perhaps what disturbed me the most about the situation is the way it played into our society's stigma about disordered eating issues (or really any mental/emotional struggles). The article basically accuses the bloggers of having disordered eating, the same way you might accuse someone of, say, committing a crime. Similarly, many responded with the equivalent of "how dare you accuse them/us of having disordered eating!" again, as if it's the most horrible thing in the world.
So I feel like this needs to be said loud and clear: There is no shame in struggling with food/weight issues.
Whether or not there's anything disordered going on (I really don't think it's my place to conjecture either way), we need to question why, as both individuals and as a society, we seem to think having a struggle like this is so bad or embarrassing.
And then we must ask, where's the compassion? If you honestly think someone is struggling with a serious issue, wouldn't you approach that person with kindness and concern, rather than with cruelty and malice? This situation has made it painfully obvious that we need to create a more open environment, one where people feel comfortable coming forward with their struggles and seeking help and support.
2. It's time to talk.
This point has already been mentioned by many of my peers, but I think it's worth repeating.
Unfortunately, the way the article is written does not encourage healthy debate and dialogue; rather, it (understandably) elicits anger and outrage. But I think the best response is to rise above that anger and do exactly what the article accuses this community of failing to do: be reflective.
Let's not point fingers and say this blog is triggering or that blogger has disordered eating. Let's not grow so defensive that we refuse to turn inward. Instead, let's start talking – openly and with compassion – about what kinds of blog content will benefit both readers and bloggers alike, about what kinds of changes will be beneficial for everyone. Let's discuss what helps and what hurts, and how we can create more of the former and less of the latter.
Let's use this situation as an opportunity for growth, both on a personal level and as a community. Because to me, that is what healthy living is all about: taking the tough situations and becoming better because of them.
Do you think there's a societal stigma surrounding disordered eating or other mental/emotional struggles?

AND
What do you think bloggers and/or readers can learn from this situation?

43 Responses to "It's Time to Talk: My Reaction to the Marie Claire Article"