Lately the idea of making a "bucket list" – filled with everything you'd like to experience and accomplish before you kick said bucket – has become quite popular. I've decided to take a cue from Holly over at The Balance Broad and make a version that's a bit more specialized.

I present to you…
My Kitchen Bucket List
Before I leave this lovely little planet, I would like to…
1. Successfully caramelize onions.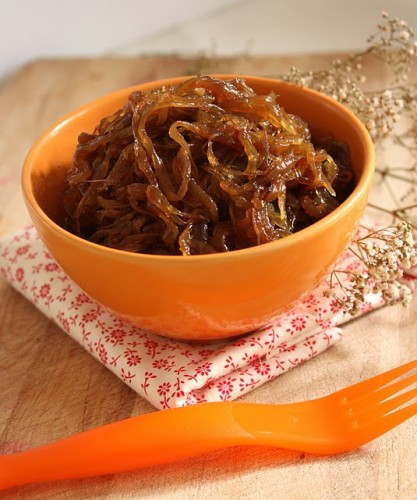 (Source)
I ♥ caramelized onions so much, especially as a pizza topping! But I have yet to master the art of not burning them.

2. Make a loaf of bread…without a breadmaker.

 (Source)
I'm not talking sweet breads here, people. Indeed, I was quite successful with making Gingered Applesauce Bread with Dark Chocolate. But I want to make hearty bread. And I know it's doable because the Hubby has done it before, in my very own kitchen. But I didn't help…not even a little bit. Oops!
3. Make pretty stuffed chicken breasts.
 (Source)
For whatever reason I am convinced that stuffing a chicken breast is very difficult, way out of my culinary range. Not sure where I got that idea, actually, but it's something I'd like to try adding to my repertoire.
4. Bake a cake (or a pie!) from scratch.
 (Source)
As I mentioned earlier this week, baking is not exactly my specialty. So to successfully bake a scratch-made cake or pie would just be the epitome of awesomeness.

5. Feed my (future) baby homemade baby food.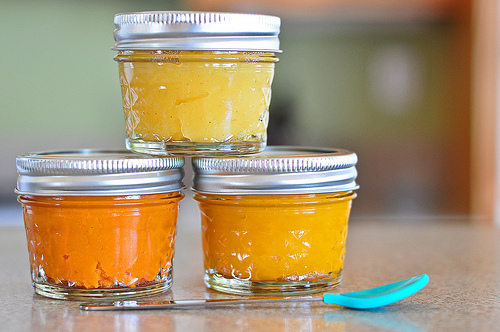 (Source)
No, Mom, there's no bun in the oven yet!

I'm just thinking ahead!
6. Roll my own sushi.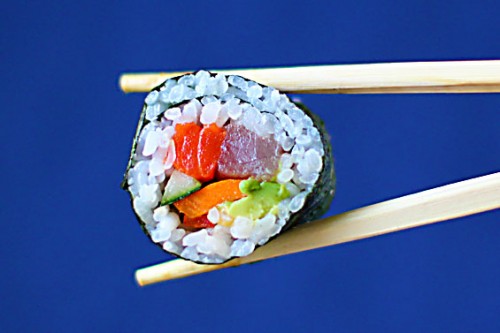 (Source)
Again, super intimidating. Which is exactly why I want to give it a shot!

7. Learn to use our outdoor grill.
 (Source)
Dave is definitely the grill master in our household, and there's a part of me that would be content to keep it that way forever. But what about female independence? I can't be relying on a man every time I crave that smoky flavor!

8. Make my own ketchup.
 (Source)
I'm sure this lovely lady will support this endeavor.

9. Make my own fresh pasta.
 (Source)
Flour, a couple of eggs, a little bit of salt…how hard can it possible be, right?

And last, but certainly not least…
10. Bake a batch of perfect chocolate chip cookies.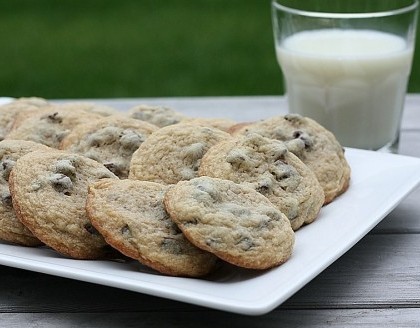 (Source)
Again with the baking! But I can't help myself; there's just nothing like a warm chocolate chip cookie straight out of the oven…and someday I'd like that oven to be mine! Wanna place bets that I'll try recipe after recipe, only to find that the best one is from Nestle Toll House?

Which items on my Kitchen Bucket List have you already checked off?
AND
What's on YOUR Kitchen Bucket List?
59 Responses to "My Kitchen Bucket List"