Today's post is an extra-special one! I'm excited and honored to bring you this message from Christie, whose words of wisdom about making peace with food inspire me every day!
Hello, everyone! I am so excited to be here on Health for the Whole Self because, well, it is one of my very favorite blogs and I am delighted to be a part of it! My name is Christie; I'm a health and wellness coach specializing in changing the relationship that women have with food and their bodies. I'm also author of the intuitive eating blog, Honoring Health. On my blog you will find my insights into intuitive eating, emotional eating, holistic health as well as a heaping side of recipes. Today, I'd like to share with you a little about my path to wellness and hope that I can inspire you on yours!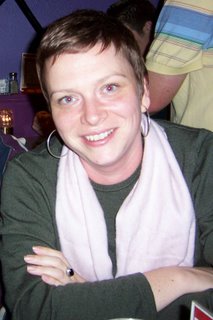 When I started blogging three and a half years ago, I had no idea my life would change so dramatically. At the time, I thought I was in for the easy way out. I was tired of dieting, binging and starting over every single Monday. Honestly, I thought intuitive eating was going to be my magic pill.
It wasn't.
At least not in that instant results and everything is wonderful kind of way.
It was, and still is, so much more work than any diet I was ever on. And I've been on every diet known to woman.
Before I found intuitive eating, I was a chronic yo-yo dieter and had been binging since I was a small girl. In my teens, I would stuff down boxes of Little Debbie cakes after school followed by hours of Jane Fonda.
I'm old.
Do you even know who Jane Fonda is?
Anyway, through the obsessive exercise and teenage metabolism, I maintained a healthy weight though I always thought of myself as fat. By the time I was in my mid 20′s, I was 220lbs and miserable but I never really realized that I had an issue with food. I had no awareness of what I was doing, why I was doing it or even that I weighed so much. And then one day, I saw myself in a mall mirror and didn't recognize who I was and a day later, I joined Weight Watchers.
And what a love affair that was.
For the next couple of years, I dieted and binged, dieted and binged still completely unaware that I had some serious problems with food and my body. Eventually, I found intuitive eating and the rest, as they say, is kind of history.
Through the exploration of the principles of intuitive eating, I found myself under that layer of fat. I discovered that I had some deeply ingrained habits of using food, obsessive exercise and negative self talk as a way of coping with life. I had been suppressing all of my emotions for so many years, I had to re-learn how to think and, most importantly, how to feel. And once I learned to just be with my emotions instead of eating them, everything else sort of just fell into place.
Fast forward to now, I'm the happiest and healthiest I've ever been and I'm now helping women from all over the world learn to do the same. It wasn't magic but it does feel kind of magical.
Stay in touch with me by visiting my blog or following me on twitter!
Questions from Katie:
Can you relate to Christie's story?
AND
Do you know who Jane Fonda is???

27 Responses to "Intuitive Eating: Tougher than a Diet"