Admittedly, it's a bizarre title for a post. But I assure you it makes total sense.

So today is officially the first day of summer, which means that we all have one thing on our minds – SALADS. Ok, maybe not.

But I bet we're all eating a lot more of them than we were in the cold of winter, right?
I am not usually one to whip up exciting, impressive salad dressings; most of the time I'd rather put my effort into the non-liquid components and then just squirt some olive oil, vinegar, agave, or thinned-out hummus on top. But 'tis the season for main-meal salads, so giving due attention to all of the parts seems a bit more necessary.
A few days ago I entered the world of homemade salad dressings with this.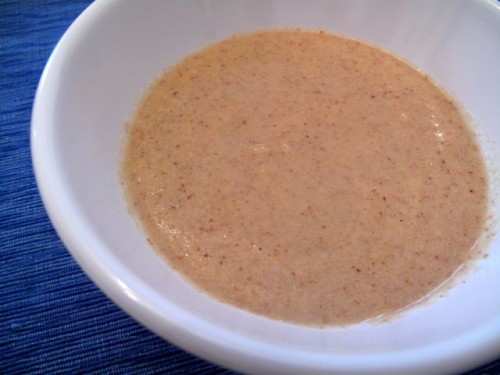 Peach-Pecan Vinaigrette! If you're into fruity salad dressings, this one is a winner! As the name implies, it's just a mix of pecans, peaches, water, and red wine vinegar.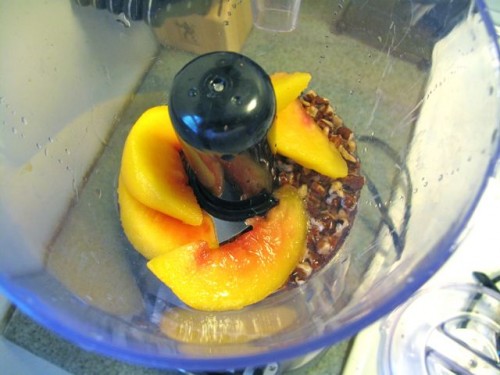 Given a quick whirl in the food processor.
Ta-Da!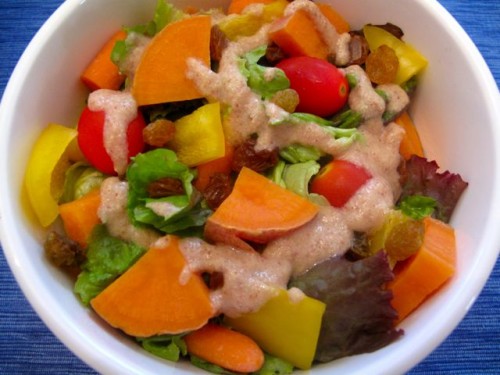 Served atop a very colorful mixture of greens, cherry tomatoes, yellow bell peppers, carrots, cooked sweet potato, and golden raisins.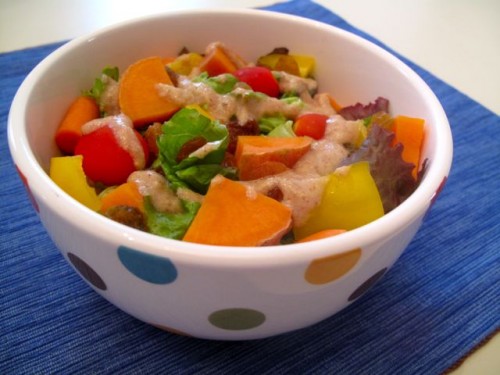 Peach-Pecan Vinaigrette
Inspired by the latest Whole Foods Market flier
Serves 6-8
Ingredients
1/3 cup chopped pecans
1/2 cup chopped peaches (I used thawed, frozen ones since fresh aren't in season yet)
1/2 cup water
1 tbsp red wine vinegar
Puree all ingredients in a food professor or heavy-duty blender until smooth. Add more or less water, depending on how thick or thin you like your dressing.
Easy as pie! Well, actually, significantly easier than pie!

And now onto the Hot Rocks! This weekend I had the absolute pleasure of meeting up with my old friends Beth and Barbara for dinner. You may remember Beth from the Broad Street 10-Miler, but I hadn't seen Barbara in years! We actually got back in touch after she came across this little blog I've got going here. Barbara, if you're reading, it was so great to see you!!!

We dined at the White Rose Bar & Grill in my hometown of York, PA, where I ordered something a tad bit bizarre.

It was from the "Hot Rock" menu, which apparently means cooking on "volcanic stones." The stone is heated in an oven for 6-8 hours, and then you literally just cook your food on it at the table.
I ordered some jumbo scallops and shrimp.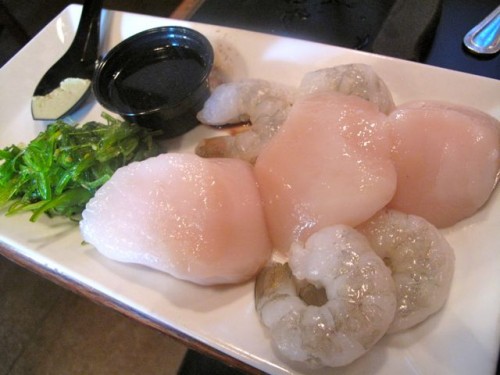 Here's the hot rock, which I first sprinkled with salt to keep the seafood from sticking.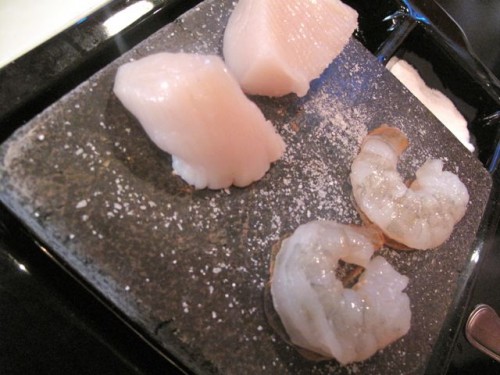 It was good, but I honestly don't think I'd order it again…merely because when I eat at a restaurant, I want them to do the cooking for me! Ha!

The three of us also split an order of crab fries, which were ridiculously good.
And this slice of peanut butter-chocolate love.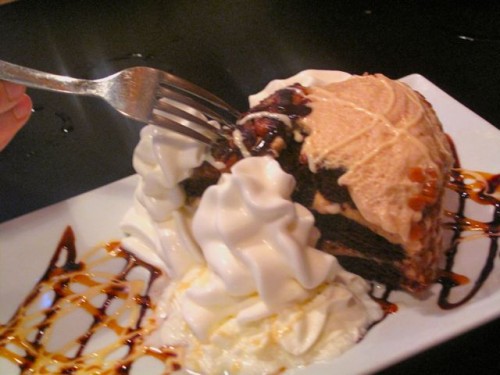 Obviously all of this food was divine, but I will be the first to admit that I went a little overboard. How do I know? Because my body was physically uncomfortable afterward.

I haven't felt like that in a long time, and it wasn't exactly pleasant. I suppose it was my body's way of reminding me that such decadence should be a special indulgence rather than a regular occurrence. Thanks for the nudge, body!

Hope you all had a wonderful weekend! Now it's back to the grind!
What's your favorite salad dressing? Do you usually buy it pre-made or make your own?

AND
Does your body ever tell you when you've overdone it a bit at a restaurant? How do you deal?
By