There are four main reasons I had an absolutely wonderful day yesterday…
Reason #1: The Mister
I got to spend the entire day with this handsome fellow, who had the day off from work.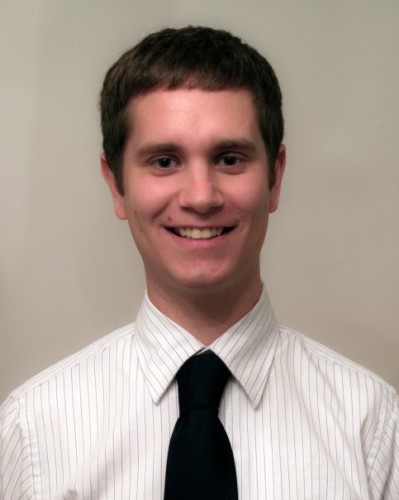 (Yes, I did just steal his work head shot and publish it on my blog!)
Reason #2: New Lunch Spot
Dave and I checked out a new (to us) cafe for lunch. Zia's in Towson is a hip little spot featuring sandwiches, fresh juices and smoothies, and lots of vegan and raw options.
I built my own sandwich with grilled marinated veggies, sprouts, lettuce, and goat cheese on sunflower bread. Forgot how much I love goat cheese!
And Dave and I shared a Spiced Peach smoothie: peaches, organic yogurt, milk, agave nectar, cinnamon and all-spice. SO STINKIN' GOOD!
Reason #3: WAFFLES!
Well, no actual waffles YET, but we purchased a waffle iron!
Cannot wait to use it!
Reason #4: Fro-Yo
A little trip to Mr. Yogato in Fells Point.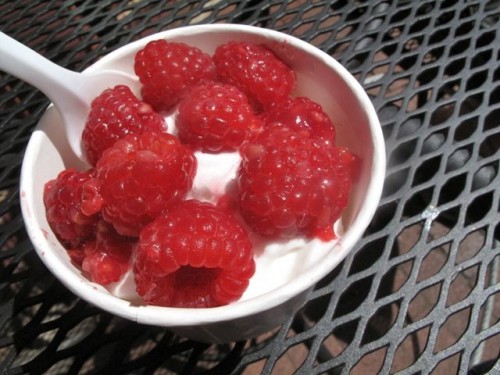 Tart fro-yo with raspberries.
After we ordered we saw this neat little sign featuring Mr. Yogato's "Rules."
You probably can't read it because of the glare, but some of the "rules" are pretty clever!
-  Try your luck with a trivia question. Get it right for 10% off, but get it wrong and 10% is added.
-  If you will wear a yogato stamp on your head, you get 10% off.
- Order a yogurt for 30 consecutive days and we'll name a flavor after you…and host you a party!
- If a customer suggests a topping or flavor which is then adopted, that customer receives a 5% discount for life.
We were so sad we didn't see this ahead of time; we would have loved to try our luck with the trivia question! Guess we'll have to go back…

Hope your weekend is off to a lovely start as well!
What's your favorite fro-yo flavor and/or topping? Help me think of some clever ideas so I can get a 5% discount for life! (And treat you to some fro-yo, of course!)
AND
Do you have a waffle iron? If so, how often do you use it?
15 Responses to "Four Reasons"