Any other bean lovers out there?
If you're a vegetarian or even just someone trying to decrease your meat intake, then beans are your best friend. They're full of protein and fiber, and they're incredibly versatile! Proof: Chunky Red Bean Spread!
To make the spread, all I did was blend a can of red kidney beans with a touch of olive oil, then added a bunch of spices. Simple, wholesome, delicious!
Great with raw veggies or crackers.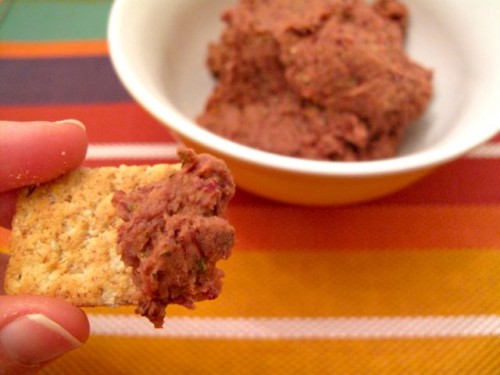 Or spread on wholegrain bread.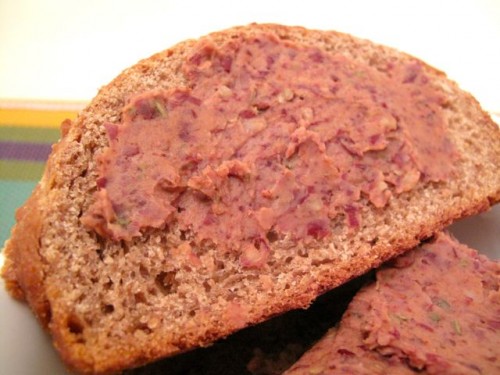 I can't wait to use this as a sandwich spread with a bunch of fresh veggies!!! YUM!
Chunky Red Bean Spread
Adapted from the Eat Clean Cookbook
Yields about 36 1-tbsp servings
Ingredients
1 can red kidney beans (15 oz), rinsed and drained
1.5 tsp extra virgin olive oil
1 tsp chili powder
1 tsp dried oregano
1.5 tsp minced garlic
sea salt and pepper
1. In a blender or food processor, blend the beans with the olive oil until a thick paste forms.
2. Add the remaining ingredients. (Don't be afraid to use a heavy hand with the spices.)
3. Transfer to a bowl, cover with plastic wrap, and refrigerate.
What's your favorite way to use beans? Do you use canned or dry? I'd like to use dry, but I love the convenience of canned!
11 Responses to "Chunky Red Bean Spread"