I had such a wonderful time at FitBloggin! I feel so lucky that it was held right here in my hometown!

Friday Night
I went to the hotel on Friday night to register and attend the POM Wonderful Reception. I admit that I was a little nervous about it because I went into it not knowing anyone…not in real life, anyway.

But I immediately recognized several bloggers and had a great time chatting with them in person! It's funny how blogging can make you feel connected to people you've never actually met.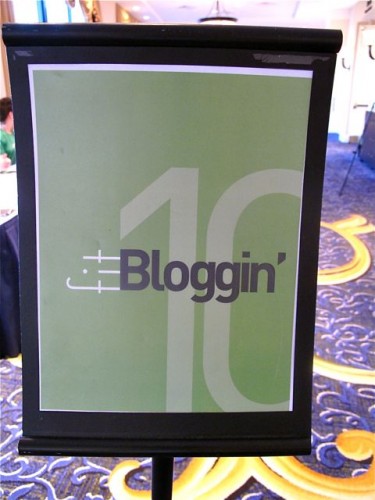 Naturally, they were serving POM-tinis.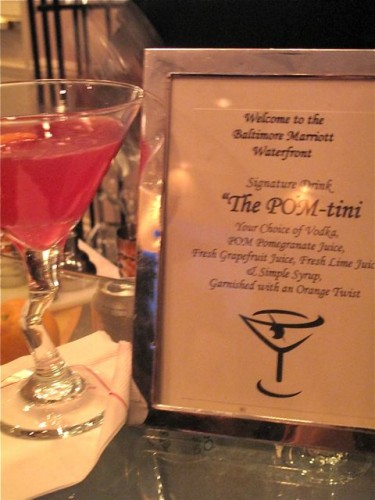 (I apologize for the less-than-stellar photos…turns out I need a lesson in taking pictures in the dark!)
I had one or two of each of the hors d'oeuvres. This was some kind of curried mango chicken.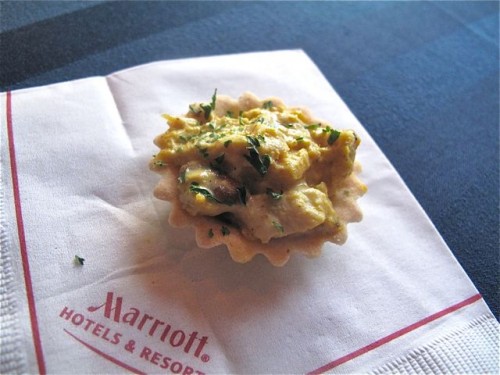 Mushrooms with scallions.
Tuna. (That's the best description I've got! Ha!)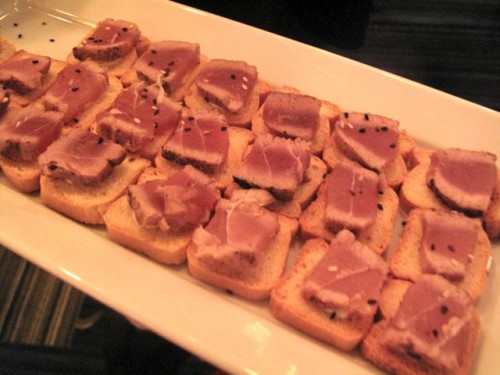 Saturday
Breakfast
Saturday morning I arrived just in time for a lovely breakfast provided by Quaker. Oatmeal of course!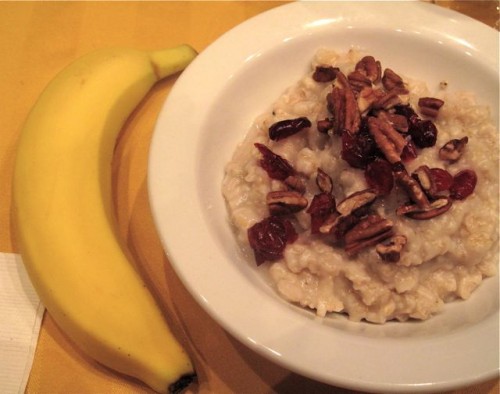 I topped my oatmeal with dried cranberries, pecans, and sliced banana. Delicious! Except that it was missing that pinch of salt that I love. I know that sounds odd, but adding just a touch of salt really does bring out the flavor of the oats!
The first session I attended was called "Blogs, Accessibility, and SEO: Dispelling the Myths." It was very informative, but very heavy on the tech-y stuff. Which I think is really important for most people! I'm just fortunate enough to have a husband who is both extremely tech-savvy and extremely helpful, so I leave most of the tech stuff to him. Most of my notes from the session said, "ask Dave about this" and "ask Dave about that."
Afterward I grabbed an apple and a cup of coffee…more for the warmth than for the caffeine. It was FREEZING in that place!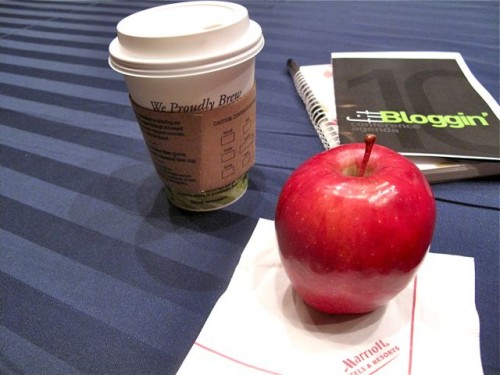 The second session I attended was called "Getting Noticed: How to Pitch to Traditional Media." It basically focused on what to do/not to do if you want newspapers, magazines, or television networks to cover a specific topic relevant to your blog.
Lunch
Lunch was fun! I was able to sit with some fellow bloggers from the Baltimore/DC area…always great to get to know the locals!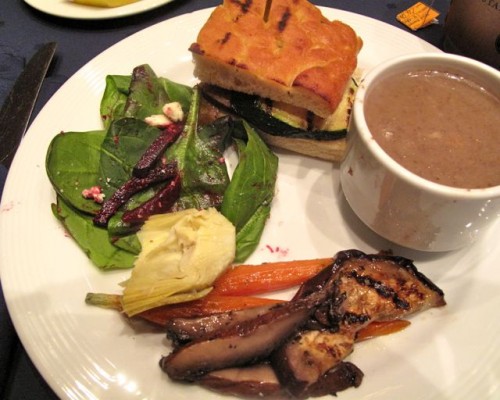 Salad with beets, marinated veggies, a small grilled veggie sandwich, and some mushroom soup. I ate it all but the soup, which wasn't very good.

Such a shame because you know I love my mushrooms!
And fresh fruit for dessert!
In the afternoon I attended two more sessions: "Beyond the Blog: Getting Published" (featuring the lovely Caitlin!) and "Making Money From Your Blog: Should You? Could You? How?" The bottom line in both of the sessions was this: If you want to take your blog to the "next level," so to speak, you need to focus on building a significant reader base. And how do you do that? Lots of ways, but the most important is the most basic: keep churning out quality posts that people actually want to read!

Snacks
In between the sessions I snagged some snacks from Twin Cakes Bakery, a company that offers organic, vegan, gluten-free, raw baked goods. They also have a line called Pure2Raw offering crackers and flatbreads that have not been cooked over 115 degrees. I sampled several.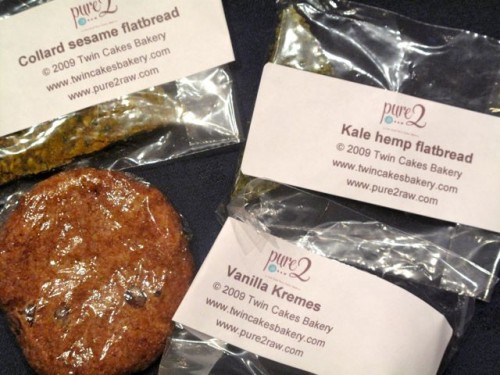 The flatbreads were pretty strong! They're the kind of thing that I think I'd like more the second time eating them, once I knew what to expect. The Vanilla Kreme Macaroon, however, was UNBELIEVABLE. I think I could have eaten about twenty of them!
Dave picked me up when the conference was over and we decided to get some frozen yogurt. It just seemed right, what with the gorgeous weather and all! I got plain tart with strawberries and granola.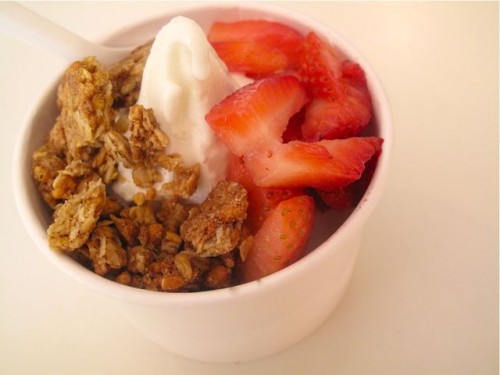 We enjoyed our frozen yogurt while sitting on a bench in Fells Point, soaking up the remaining sunlight and catching up on our days. It was lovely.

Overall, a wonderful experience! I learned a lot and met some amazing people…what more could I ask for?

Have you ever tried a raw dessert? Did you like it? I was so impressed with how utterly delicious mine was!
AND
What was the highlight of your weekend?
16 Responses to "FitBloggin' Recap!"